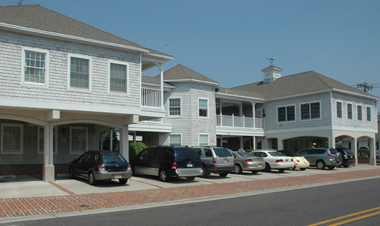 ComteQ Publishing, a division of ComteQ Communications, LLC, is an independent press specializing in Holocaust Memoirs and Tolerance Education as well as in all genres of author self-published books -- providing all the design, production and support services such as ISBN, EAN barcode, registration in Books In Print, Library of Congress catalogue number, online ordering and fulfillment, wholesale distribution and more.

ComteQ Communications, LLC is located at Washington Place office complex--just one mile south of the Atlantic City Boardwalk and two blocks from the beach & ocean!


Company History

Originally founded by Rob Huberman in 1978 as Communication Techniques in Washington, D.C., ComteQ provided non-profit and small businesses with photographic services for news and special events and video production services in the areas public service announcements, special event promotion, education video, news and corporate video. Highlights include a children's musical concert produced at the Kennedy Center for Performing Arts, an honorable mention from the National Association of Local Cable Programmers (NALCP) for best comedy program; and two ADDY awards for best comedy program and best public service commercial from Arlington Community Television.

In 1980 services expanded to specialize in developing promotions, planning special events, and providing multi-media production services. Highlights include a parade unit in Ronald Reagan's 1980 Presidential Inaugural Parade and one in the National Independence Day Parade; a three-day Native American cultural festival at the Washington Monument; and a physician's "Appeal to the President" public safety event across the street from the White House. In 1981, Rob was a principle in forming RTV Video Network, Inc. in Los Angeles to produce video taped home tours for real estate offices.

In 1988 Rob relocated the company to the Atlantic City area and began providing graphic design services via desktop publishing on the Macintosh platform, including corporate identity, print promotions, newspaper ads and press kits.

In 1990 ComteQ began to develop promotional materials for Jewish organizations and in 1996 Rob helped develop the business plan for the Jewish Times of South Jersey, a weekly newspaper serving Atlantic City and the southern New Jersey seashore. Rob served in the capacity of managing editor of the newspaper until June of 2001, when he left to concentrate on book publishing.

ComteQ Communications, LLC was formed and began trading as ComteQ Publishing, with a focus on Jewish non-fiction titles. Several fiction novels were added to ComteQ's book list, including the re-publication of the worldwide bestseller Indecent Proposal, along with Holocaust memoirs and other non-fiction. More than 120 titles have been published, printed or are in production as of January 2015 and ComteQ has received 15 publishing awards.
About the Company Founder
Rob Huberman



Rob Huberman is the owner of ComteQ Communications, LLC in Margate, NJ and serves as publisher at ComteQ Publishing, where he is involved in all aspects of the publishing operation. Rob is a founder of and former Managing Editor of the Jewish Times of South Jersey, a weekly newspaper, and has served on the promotion and marketing committees of various local Jewish organizations including the Jewish Federation of Atlantic and Cape May Counties, the Jewish Community Relations Council, the Milton & Betty Katz Jewish Community Center and the regional ADL.

He is the co-author of Video Family Portraits: The User Friendly Guide to Video Taping Your Family History, Stories, & Memories, (Heritage Books, 1987) and How to Create a Video Family History: The Complete Guide to Interviewing and Taping Your Family's History, Stories and Memories (ComteQ Publishing, 2003). Rob received his B.A. in Communication in Broadcast/Film in 1974 from The American University in Washington, D.C. and taught television production classes at the adult, high school and elementary levels. He is a former vice president of the Washington Media Association, a former member of the board of directors of Arlington Community Television, and has been an avid Macintosh computer user and consultant since 1988.