We specialize in self-publishing that involves you -- to make sure your book is everything you dreamed it would be.

• Editing
• Layout
• Cover Design
• Printing
• Order Fulfillment
a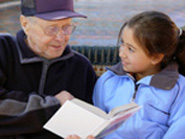 ComteQ Publishing is not a "book factory." We offer authors personal attention to make sure their book reflects their vision and needs, and not the requirements or limitations of templates and printing equipment. We know you expect excellence and we strive to attain it. We take pride in what we produce.
But more importantly, we get your book produced and delivered to you at the best price we can. Since you are the one who is out there generating sales through your efforts, then you should get the greatest rewards possible. So looking at it as a royalty, if you sell the book, you get a 100% royalty. If we sell the book, you get a 50% to 75% royalty.

We provide all the design, production and support services such as ISBN, EAN barcode, registration in Books In Print, Library of Congress catalogue number, online ordering and fulfillment, wholesale distributors, etc.

Since it's authors who really "sell" books and not publishers, this kind of arrangement enables authors to get a product into their own hands quickly and inexpensively and control their destiny if they believe there is a market for their story.

If you have a manuscript you would like to have turned into a book, give us a call at 609-487-9000 to discuss your title and see how we might help put you into print!